Alexander Skarsgard gets naked a lot in True Blood. This fact gets written about almost as often as anything else related to the HBO series, and the Swedish actor doesn't understand why.
"[Parents] in the States freak out if their kids see a nipple or a butt cheek, but at the same time they're OK with their kids watching people bash each other's heads in with baseball bats," the star says in the latest issue of Out magazine.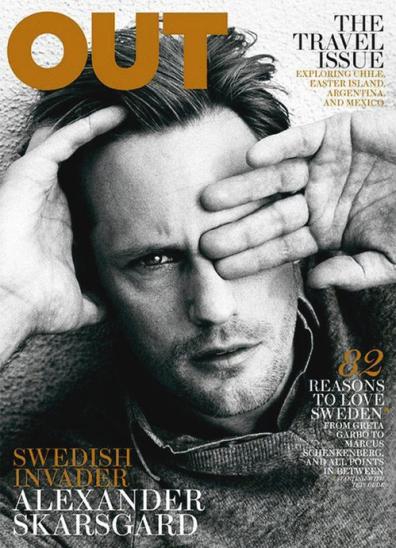 From where Skarsgard hails, nudity isn't a huge deal. That may be due to the "cold dark winters" in his native country, which prompted the actor to joke:
"That's the boning season. And then it's spring, and that's also boning season. And summer's the best boning season."
In case you couldn't tell, Sweden is "liberal and cool," Alexander concludes, laughing: "We f-ck a lot."
Swoon away, ladies. Swoon away.